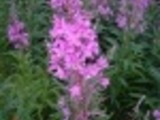 This is so delicious on pancakes, waffles, french toast (basically anything it touches). It happens to be a perfect match to Pumpkin Waffles.
Directions
Bring the butter, sugar, buttermilk and Karo syrup to a boil in large pan. Remove from heat and stir.
Then add the baking soda and vanilla. Mixture will fizz to twice the size. Let set, stirring occasionally.
Serve while hot.