Eggs Florentine Breakfast Menu (Lite-Bleu)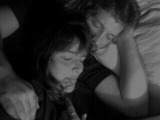 All Lite-Bleu recipes are complete meals that we designed for our weight loss diet. Please visit our homepage for more info.
Directions
Spray a skillet with non-stick cooking spray. Add spinach and onion. Cook until spinach is wilted.
Meanwhile, In a small bowl, beat egg with salt and pepper. Add egg to skillet and cook till desired doneness.
Serve with pita bread and a glass of milk.